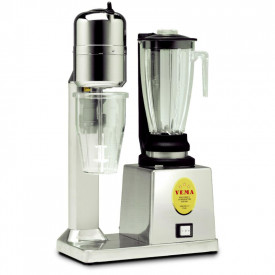 BIOPLASTICS COMPOSTABLE SCCOPS AND SPOONS

BIO COMPOSTABLE GELATO PAPER CUPS

COMPOSTABLE BIOPLASTIC GELATO CUPS

COMPOSTABLE GELATO CONTAINERS

ICE CREAM Buckets and Lids

SOFT SERVE AND FROZEN YOGURT

BEST PISTACHIO PASTES

ESSENTIAL SELECTION

TOSCHI ZERO CALORIES SYRUPS

CHOCOLATE FOR STRACCIATELLA

LEAGEL FRUITCUB3

Gelq introduce Crea chocolates

788

views

1

Liked

Posted on:

10-07-2018

Today we talk about gelato and chocolate introducing the ingredients of one of our partners. Crea Srl is one of the most important Italian companies for processing cocoa derivatives, located in Cervasca in the province of Cuneo. Over 35 years of experience in the trade and in the careful selection of raw materials have allowed Crea to develop various lines of products for artisanal gelato and pastry. Crea selects the suppliers of dried fruit and cocoa, personally viewing the best companies in the sector all over the world, based on accurate quality and seriousness criteria. Gelq therefore chose Crea precisely because of the quality, the experience and the seriousness that characterize the production chain that has seen the maintenance of many aspects of the craftsmanship process.

On Gelq.it you can find 13 CREA products: 3 Premium chocolates in drops (white, milk and dark), 5 single origin fluxes and 5 pure mono cocoa masses, to satisfy the needs of the most demanding ice cream makers.

For all CREA products we have a special discount of 20% valid until November and can be combined with the Welcome Coupon worth 50 euros.

All Crea products present on Gelq.it are certified Bio, Halal, Kosher and Gluten Free.

PREMIUM CHOCOLATE

White - The engaging taste of white chocolate prepared with the addition of cream, with a delicate and aromatic flavor, with high notes of milk and vanilla. A creamy consistency that makes it perfect for white chocolate ice cream preparations.

Milk - The genuine taste of chocolate with an intense and persistent flavor, with high notes of milk and vanilla. A creamy consistency that makes it perfect for the preparation of milk chocolate ice cream, one of the most loved flavors.

Dark - Dark chocolate drops with 60% of selected African cocoa. Intense and round taste, the result of a long and careful process that conquers with its strong and aromatic character.

SINGLE ORIGIN CHOCOLATE

High percentages of cocoa (at least 72%) give an aroma to each single chocolate that captures the senses, evoking the scents of the lands from which it comes. The fruity and persistent aromatic bouquets are noticeable, sweet and round, depending on the origin of the cocoa that composes them.

SINGLE ORIGIN COCOA MASS

Pure cocoa masses are the true essence of chocolate. The origin of each cocoa has a distinctive trait that is found in its fullness in every drop.