About us
Gelq is a digital start-up, a b2b e-commerce platform that operates in the sector of artisanal gelato.
Established in 2018, it is based on the experience of the two founders in their respective sectors: Niccolò Pepori has in-depth knowledge in the sector of semi-finished products for artisanal gelato shops, and Andrea Quarantini is a marketing expert and dedicated digital world aficionado, with significant professional experience in multinational businesses.
The idea took shape over an aperitif during the hot Milanese summer of 2016. Andrea and Niccolò decided to join forces to create an innovative service in step with the times: to give gelato professionals the ability to purchase their preferred ingredients, allowing them to compare the offers of the best producers and receive information and news from the supply chain easily and at any time.
Gelq is thus a marketplace, but also a source of news, advice, and recipes available to all gelato businesses in Italy and around the world who are every day reinvigorating the great tradition of Italian artisanal gelato. This is why Gelq is proud to be able to sell the products of companies that represent Italian excellence in this sector.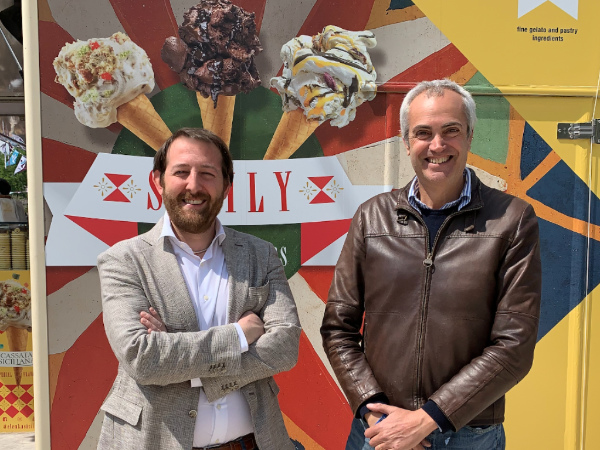 The founders Niccolò & Andrea